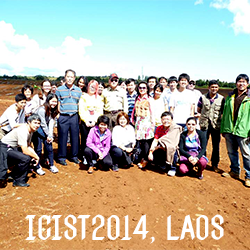 Search for the AATSEA Outstanding Leader Awards 2019
AATSEA award will be given to a prominent personality who has served the community in each criterium for more than 10 years.
Categories and Criteria for selection
1. Education and Research (R&D)
- Member of academe or any research institution
- Has published relevant researches related to agriculture in local and international journals
- His/her research outputs had been adapted by local farmers
- Actively participates in conferences/seminars to disseminate research findings
2. Community Development
- Helps community to establish cooperatives
- Has organized and conducted seminars/trainings related to agriculture with emphasis on organic farming
- Performs extension services to local farmers
3. Business and Entrepreneurship
- Helps farmers/community to sell their products at a competitive price
- Helps open market routes to farmers
4. Policy Making and Governance
- Government officer
- Proponent of laws/directives that promotes organic agriculture
- His proposed policies had been adapted and benefited farmers
5. Farming and Production
- Currently engaged in actual farming and production of crops/livestock
- Practices and promotes organic agriculture
- Extends training/extension work to fellow farmers and other clienteles
Qualifications and Nomination
- Nominated by other people
- All credentials must be submitted along with the nomination
- Must have no pending administrative or criminal case
- AATSEA awardees must go to receive award by themselves at ICIST 2019 in China
- AATSEA have no budget to offer air ticket and hotel reservation to Awardees, only waive for registration fee.
Nomination deadline 15 August 2019
Please submit full biodata of nominee together with recent photo ( 2") and photo of activities and other important documents to Miss Rujira Tongon : rutt1409@gmail.com.